DENVER – On Sunday, August 23, Aish of the Rockies will host a virtual international gathering of present and past community members, friends, and supporters to celebrate a quarter-century of togetherness and impact and to honor Rabbi Yaakov and Mrs. Chaya Meyer, the founders and visionaries of the organization. The Gala Event, adapted and expanded due to the pandemic, will be a world-class production with appearances by luminaries around the globe, a prominent Jewish musician, and door-delivered delectables to add to each household's at-home festivities. Aish is the flagship Jewish outreach organization in Southeast Denver, a welcoming environment for all Jews regardless of affiliation, and a leader in the Aish HaTorah Global Network.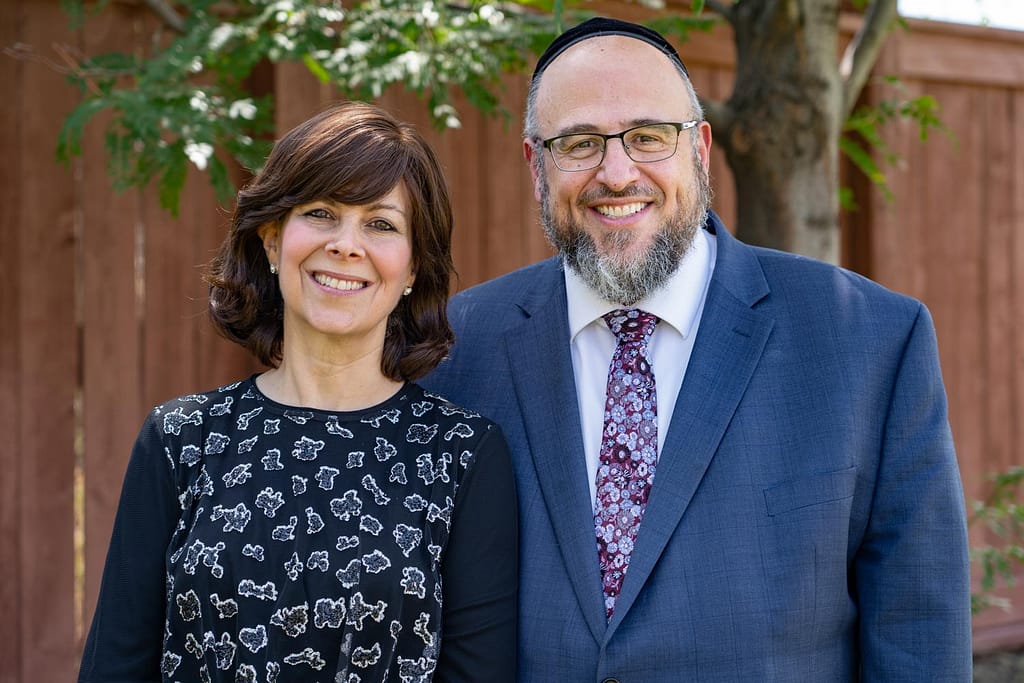 The Gala is also the organization's first fundraising event in almost a year and a half, since before its expansion and rebranding as Aish of the Rockies. Donors have an unparalleled opportunity to maximize their gifts through dollar-for-dollar and two-to-one matches. Thanks to the virtual nature of the event, gifts are 100 percent tax-deductible, and the Colorado Child Care Contribution tax credit applies as well.
"Going virtual with this Gala Event has enabled us to include more people," explained Aish of the Rockies COO Zev Jacobs. "They may not have been able to fly in, but now they can join the celebration and pay tribute to the Meyers in real time, along with their old friends and neighbors."
The Gala is a labor of love by Aish staff and volunteers. Linda and Jerry Kernis and Cheryl and Art Kutzer are the event co-chairs, and the honorary chairs are Sunny and Norman Brownstein, Shoshana and Reb Zvi Gelt, Vicki Bluma and Neil Olesky, Sandy and Ronnie Schiff, and Kay and Steve Shraiberg.
"Twenty-five years is something to celebrate!" the co-chairs wrote. "Rabbi Yaakov and Chaya Meyer have dedicated themselves to bringing Torah learning and values to Jews in Southeast Denver and beyond and inviting them to be part of our growing community. We are grateful to be the chairs of this spectacular event."
Rabbi Menachem and Mrs. Sarah Lehrfield, who began building JOI nearly a decade ago, will receive recognition for their excellence in outreach, education, and inspiration. The Lehrfields engage young families and foster a strong, positive connection to Jewish life. Most recently, they have pivoted to relieve isolation and Zoom-fatigue through innovative programs such as "Shabbox" cases of "Jew-It-Yourself" activities and bite-sized "Dear (R)abbi" Q&A videos.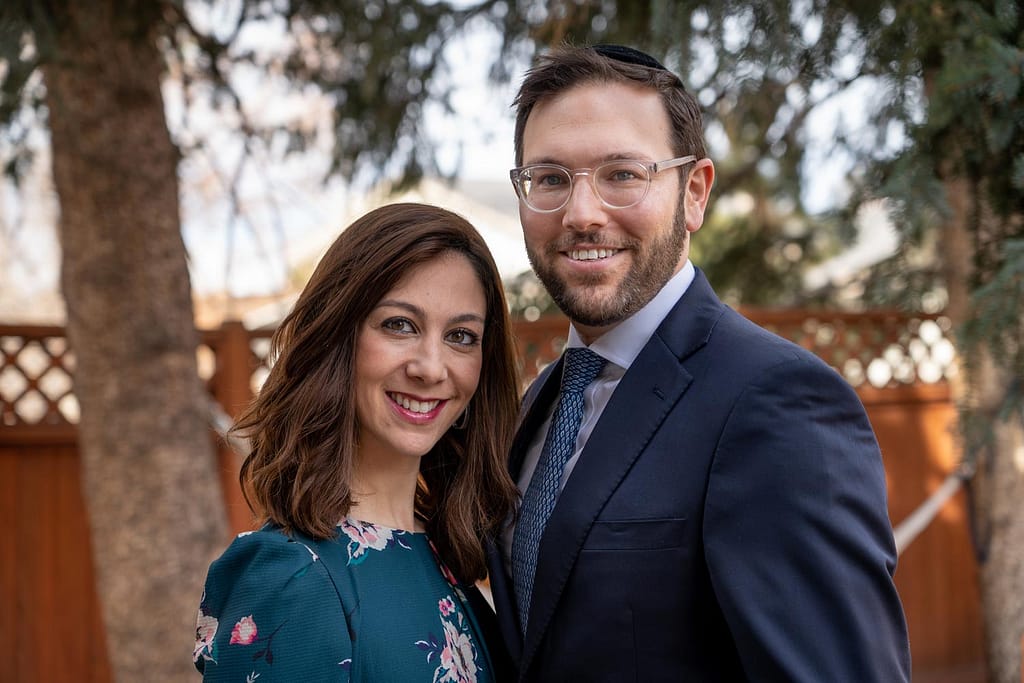 The Gala will also recognize the work of key volunteers, teachers, and staff over the years and will set the stage for the next era of Jewish outreach and communal leadership.
"Aish of the Rockies is celebrating and thanking Hashem for 25 years of caring, learning, and growing together," Rabbi Meyer reflected. "We are celebrating 25 years of relationships, personal development, and communal momentum. We are marking this moment as a time to recognize the way individuals have contributed and the way that the community has supported each of us. We are pausing as we face a new frontier, the next era for Aish of the Rockies: a future filled with potential and with challenges we will embrace together."
The online Gala will begin with a pre-event at 4:00 pm Mountain Time, featuring the music of Mordechai Shapiro, and the main program will begin promptly at 4:15. Each ticket entitles an entire household to attend, and it includes a greeting in the digital ad journal, a unique access code for the professionally produced presentations, an invitation to mingle with the guests of honor and others in attendance (thanks to the wonders of technology), a $2000 Escape to Vail vacation sweepstakes, and – for those who live in Metro Denver – a VIP gift bag including fine chocolates and select wine. Registration is on the Aish of the Rockies website, www.aishrockies.org, and opportunities include a range of levels of support.
Contact Sari Steinberg
SariScribe@gmail.com
(773) 230-8515