Kosher Food Establishments in Denver
If you are visiting Denver, the are some incredible kosher food establishments nearby. Check out great ice cream, pizza, deli and bakery options. You can sit down and have a great kosher meal, or you can buy kosher grocery items for at-home preparation. Meat, dairy and pareve items are available at a variety of establishments. Amazing Denver bakeries offer breads, bagels, schmears, pastries, salads and fish.
Purchase kosher goods or sit down for a delicious meal at East Side Kosher Deli.
499 S. Elm St.
Denver, CO 80246
(303)322-9862
eastsidekosherdeli.com
Dine in or take-out at Brooklyn Pizza for delicious vegetarian & kosher fare with East Coast flavor.
890 S. Monaco Pkwy, Unit 7
Denver, CO 80224
(303)355-5777
brooklynpizza.com
Breads, bagels, schmears, pastries, salads and fish. Limited hours. Call for details.
942 South Monaco
Denver, CO 80246
(303)388-2648
www.rosenbergskosher.com
Treat yourself to the finest and freshest happy ice-cream flavors at High Point Creamery.
215 S. Holly St.
Denver, CO 80222
(303)777-0808
highpointcreamery.com
Indulge in wholesome, old-fashioned ice cream at Bonnie Brae Ice Cream
799 S. University Blvd.
Denver, CO 80209
(303)777-0808
bonniebraieicecream.com
Several local King Soopers supermarkets carry kosher products, including freshly baked Pas Yisrael bagels and kosher meats.
Many locations across
the Denver Metro Area
(720)638-8697
kingsoopers.com
Rymone Caterers
Denver's Vaad-supervised Kosher meal service. Traditional and Middle Eastern Flavors.
(201) 452-6297
Mordy's Falafel
Falafel food truck. Fresh falafel. Made to order. Open Sunday – Thursday. Curbside pick up and delivery.
701 S. Monaco Pkwy
Denver, CO 80224
(720) 417-8571
Articles & Information on Kosher
From Aish.com & Chicago Rabbinical Council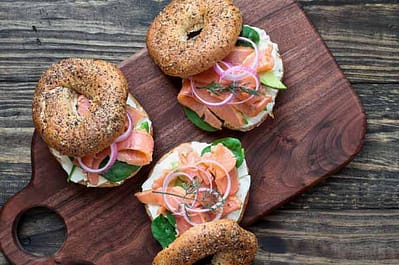 By Rabbi Kalman Packouz
Keeping kosher offers a variety of spiritual and practical benefits.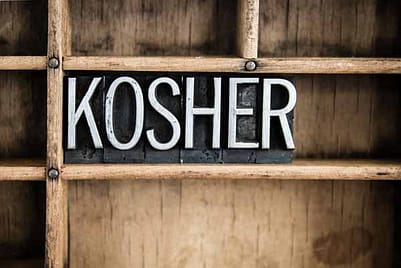 by Rabbi Sholem Fishbane
Kosher is a term that applies to foods that are fit for consumption by Jews in the observance of Jewish dietary law.
By Rabbi Shraga Simmons
Which animals are kosher? How must kosher food be prepared? And why keep kosher in the first place?