Greenwood Village, DENVER—Carefully identifying and implementing best practices, The Shul at Aish of the Rockies is reopening gradually – first to limited, preregistered prayer groups, and soon, if all goes as hoped, to larger numbers of congregants.
"It's a time of incredible joy, and at the same time of fear and trepidation," said Aish of the Rockies Founder, Rabbi Yaakov Meyer, invoking a prophetic exhortation, gilu bir'ada – rejoice with trembling. "The health and safety of our community remains our highest priority, and we continue to monitor the developments of the Covid-19 pandemic. We do not take it lightly."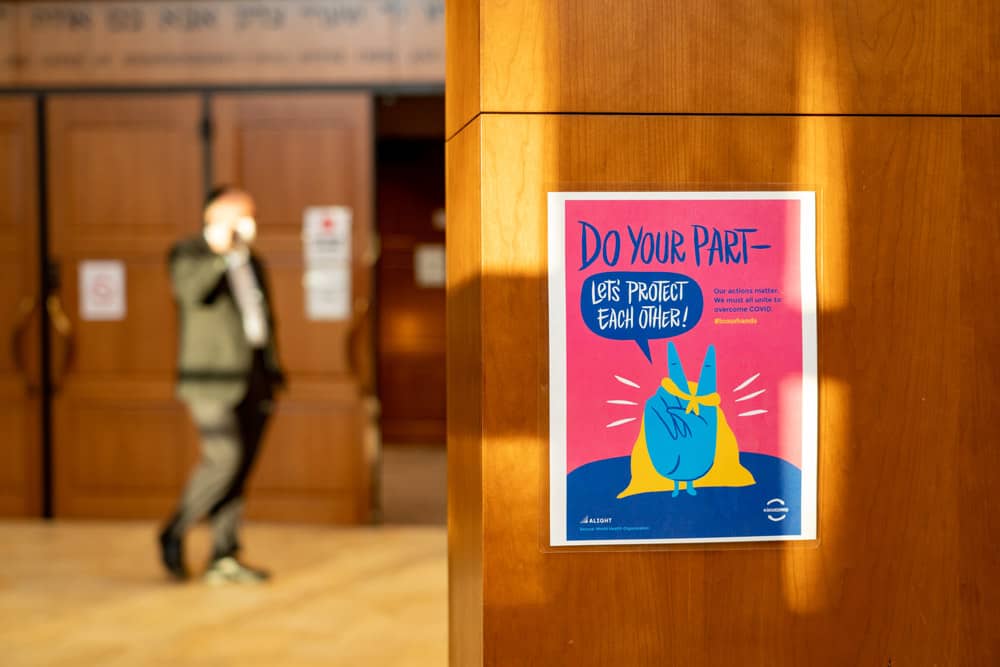 To provide for the greatest possible assurance of safety, Aish of the Rockies has adopted precautionary practices and protocols, from masks and hand sanitizer to continual sanitizing of surfaces. Furnishings have been removed and rearranged, signage has been posted, and many activities are still on pause. Entry and egress are through different doors. Prayer times are staggered, and daveners bring their own prayerbooks and religious accoutrements to assigned seats, where they remain without pacing. No one may kiss the mezuzahs or touch the Torah as it is taken out of the ark.
"We are striving to be a model of excellence in safeguarding our community," Aish of the Rockies COO Zev Jacobs explained. "We've been consulting with experts in medicine, in legal nuance and liability, in risk-management, and in public health. Some of them – physicians Tom Ashar and Shari Fox, and safety chair Vicki Olesky – are on our board. All that, of course, is in addition to paying close attention to requirements and recommendations by the government and Jewish umbrella organizations."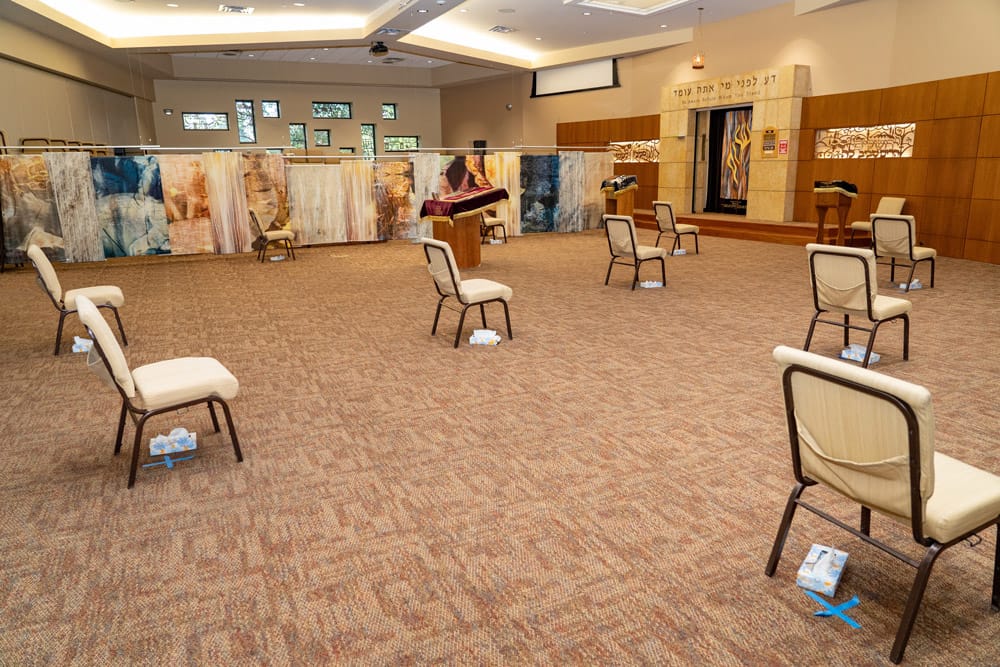 Phase One of The Shul's reopening began on May 21 and has been kept under the radar. Prayer times have not been posted in the Intermountain Jewish News, for example, because the building is not open to the public; only members and regulars are invited to be among the very limited numbers of participants. Still, organizers have resorted to a lottery system when signups exceeded slots.
The Shul is one part of Aish of the Rockies, which comprises an array of programs for a broad range of demographics. Most remain virtual, with an expanded menu of classes, discussions, and activities available through aishrockies.org. In-person studying and socializing – kiddush, schmoozing, coffee, and even using the water fountains – are still on hold, as are many usual synagogue practices.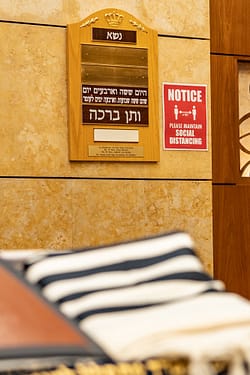 With attendance capped and protocols that may not be comfortable for everyone, Rabbi Meyer pointed out, many people will continue to pray from home, framing such moments as an opportunity "to be able to follow the siddur at my pace, to be able to focus on something that I want to focus on, to talk to God in a loud voice, in a singing voice, in a quiet voice. To express ourselves to Hashem in a way that we might not do so when we're davening in public. It certainly is a time for prayer. We need to call out to God and ask Him for many things, of course to ask Him to grant us assistance to end this pandemic. This time needs to allow for personal development, personal growth…. I've had some exceptional davening during this time. Hopefully it will have a long-term effect."
As for the weekly sermon? "Happy days are here again," Rabbi Meyer quipped. "No sermons from the rabbi. Knowing that, we may get five hundred people to sign up for a Shabbos morning service. But we'll only take twelve [during Phase One]."
Contact Sari Steinberg
SariScribe@gmail.com
(773) 230-8515