As virtual activities abound, a unique partnership in the Jewish community drew over 350 adults and children to a unique inperson Chanukah event. Aish of the Rockies and Denver NCSY, in their second year of collaboration on youth programming, put together a spectacle primarily for the benefit of "middle schoolers and high schoolers who are really searching for meaning and connection," according to Zvi Gelt, one of its sponsors.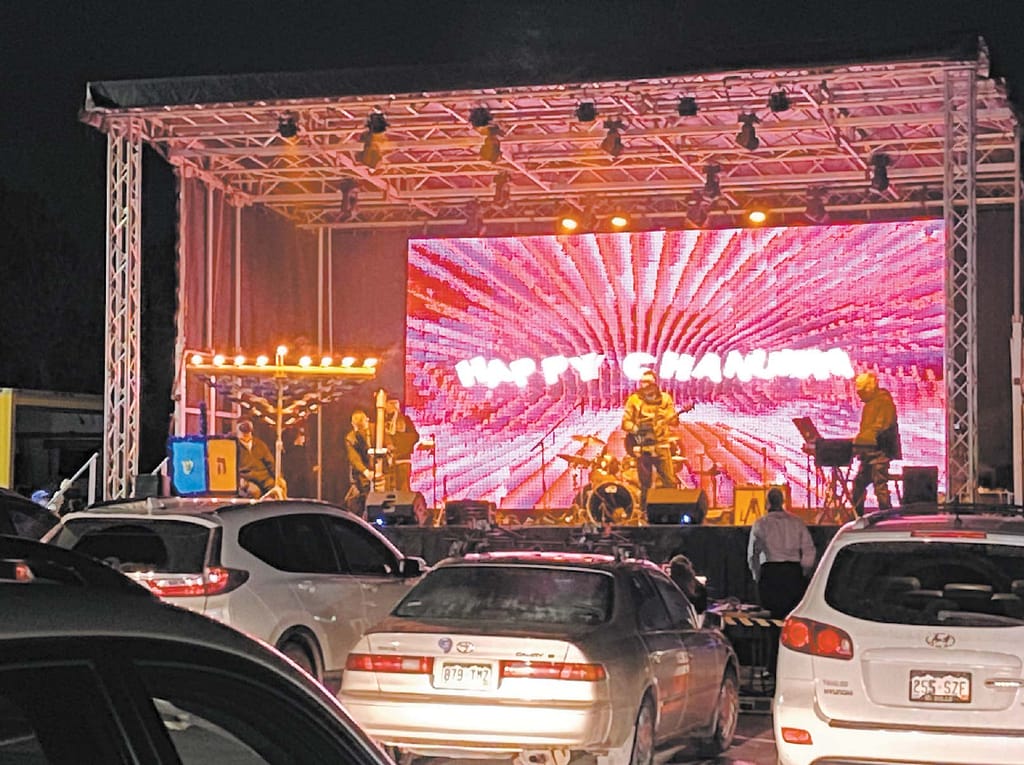 The outdoor concert turned out to be one of the season's highlights for Jews of all ages. "It far exceeded my expectations," Gelt continued, "and my expectations were not low!"
The sky held back the impending snow (another Chanukah miracle!) as over 100 cars pulled into the Aish-adjacent parking lot on December 17, the eighth night of Chanukah, where the band "Eighth Day" filled the air with music, a fire performer provided halftime thrills, and seamlessly edited videos of tweens and teens reflected inspiration and creative connections such as "passing" a candle from one screen to the next.
The entertainment included a 20' screen, a 4.5'continually spinning dreidel, and a 7' menorah.
"There's social-distancing, but we don't have to have social isolation," said Aish of the Rockies Youth Rabbi and Denver NCSY Southeast Program Director Yonatan Nuszen. "We can be safe and celebrate our heritage together, as long as we do it in the right way."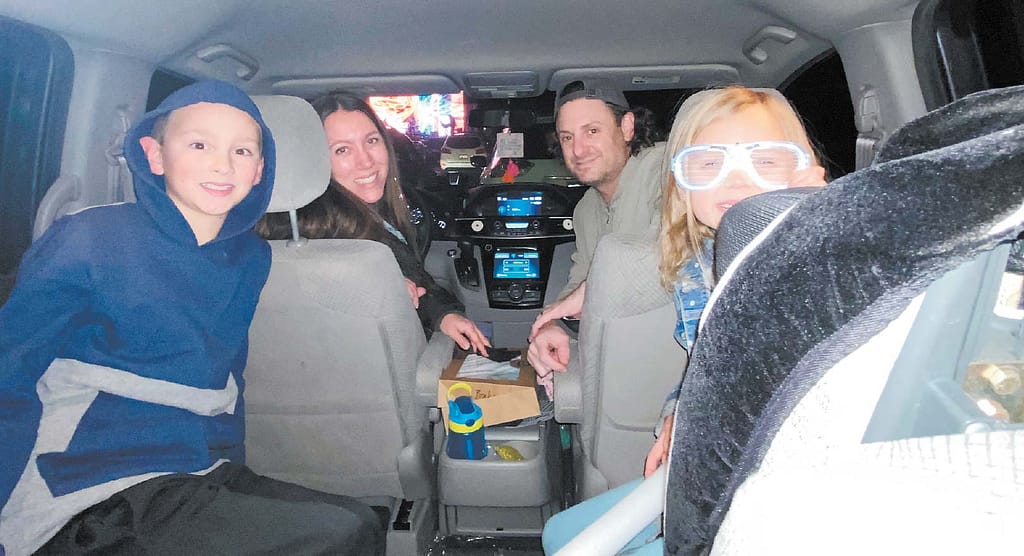 The audience arrived from across the Denver area as well as farther out in the Rocky Mountain region. As the preregistered vehicles entered the parking lot, organizers and volunteers welcomed guests from a safe distance, using a grabber to "hand" them gift bags including glow sticks and Chanukah treats.
"It was such a dark time with the pandemic and a dark time of year," said Mark Harris, one of the event's sponsors. "My hopes were just to bring people together and have something where people could look forward to being together, having a good time, and getting away from the everyday hustle and bustle. It was pretty clear from everybody's smiles and the comments I've heard since then that it was a success."
Besides subsidizing the cost of concert tickets, the Art Harris Foundation and Shoshana and Zvi Gelt extended their generosity to create a scholarship fund for area teens to go to Israel.
"We had a great time at the Chanukah concert," Jonathan Mann exclaimed in an email immediately following the event. "Not only was it a highlight of our Chanukah, but it was one of the most fun family events we've had during the whole pandemic!"
Another concertgoer, who preferred to stay anonymous, wrote to the organizers, "The concert tonight was […] a miracle for me. I'm extremely high risk for COVID, so I've had to isolate at home alone for a very long time. The holidays have just been difficult. Your drive-in concert was brilliant! I was able to 'safely' attend this Jewish event, get out of my house, and totally enjoy myself. I danced in my car the whole night."
For more information on the Aish-NCSY partnership, programs, and sponsorships, please contact Rabbi Yonatan Nuszen, nuszeny@ncsy.org.