Greenwood Village, COLORADO—On November 6-7 this year, the Shabbos Project – which has brought "the magic of one full Shabbos" to Jews in 1600 cities around the world since 2013 – will be themed, "Bring it home." To replace its popular in-person gatherings, Aish of the Rockies is leading regional efforts with myriad programs, including original materials and learning opportunities that will be disseminated through other Jewish groups and on virtual platforms.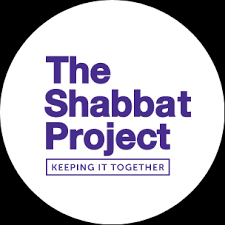 With the family table as its centerpiece, this year's Denver-area Shabbos Project offers educational, experiential, and culinary elements. Participants can receive catered meals or ingredients for making Shabbos meals, along with recipes and directions; activities for children and adults; reading material, a book club, and classes; and intimate workshops including a challah-bake and a crash course on how to prepare for Shabbos in one hour. The Aish of the Rockies team – and, in particular, Mrs. Chaya Meyer, Rabbi Menachem Lehrfield, Mrs. Raina Balsam, Rabbi Menachem Siderson, and Mr. Dov Ort – has pulled together to meet the unprecedented demands of the current environment with innovative and compelling opportunities to connect, experience, and empower.
South African Chief Rabbi Warren Goldstein, originator of the Shabbos Project, lauded Aish of the Rockies' plans at a meeting last week with Rabbi Menachem Lehrfield, director of the organization's Jewish Outreach Initiative (JOI) arm. Rabbi Goldstein also recently presented an award to Aish of the Rockies founders and visionaries Rabbi Yaakov and Mrs. Chaya Meyer on the occasion of the organization's 25th anniversary.
Aish of the Rockies is collaborating with other partners such as Chabad of Colorado and the Jewish Experience. It will also share its children's activities on the international Shabbos Project website.
"Connect with family, connect with Shabbos, and connect with the world," said Aish of the Rockies COO Zev Jacobs. "We hope to make this a unique and memorable experience this year, and by doing so continue to meet our mission and keep the momentum going as we look toward resuming in-person Shabbos Project programming in 2021."
Details, registration, and dedication opportunities are at joidenver.com/tsp
Contact Sari Steinberg
SariScribe@gmail.com
(773) 230-8515