Greenwood Village, DENVER—A groundbreaking partnership between two leading Jewish organizations, Aish of the Rockies and Denver NCSY, is offering local teens and tweens opportunities to connect with each other and with their heritage in a safe and welcoming environment – in person and, since the start of the pandemic, virtually. Close to one hundred Southeast Denver middle and high school students participate each week – up from zero less than a year ago.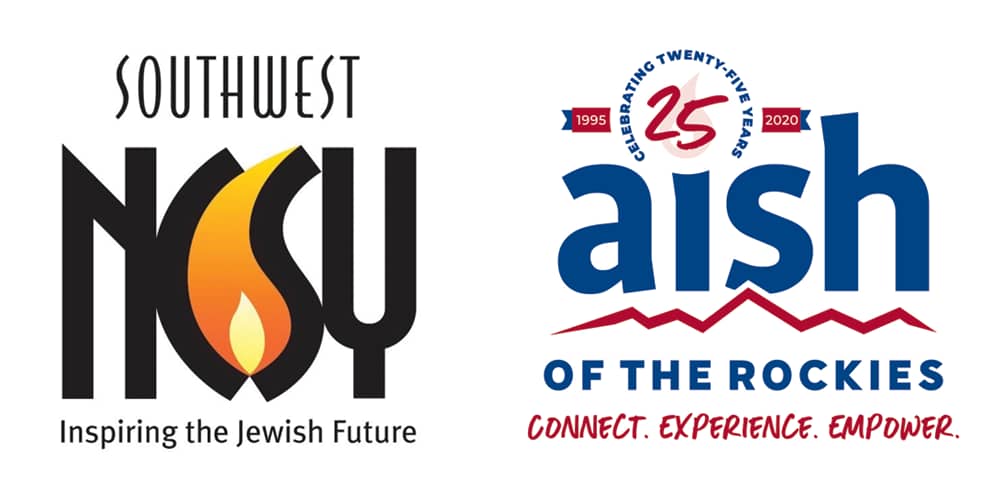 As part of the organization's mission to serve the Jewish population of Colorado and beyond, Aish of the Rockies Founder and Rabbi Yaakov Meyer and COO Zev Jacobs reached out to NCSY's city director, Rabbi Yisrael Katz, in the fall of 2019. Aish was determined to expand on its synagogue and JOI (Jewish Outreach Initiative) to provide programming for the entire family, from birth through adulthood. Addressing a gap in programming, Aish set out to create a robust program for middle school and high school students – including, it turned out, some who have grown up with JOI and Aish's Hebrew school.
Aish of the Rockies tapped Dov Ort to spearhead the efforts as youth outreach program director. "We began with the 'Aish Teen Club,' Ort recalled recently. "Meanwhile, NCSY had a very successful program on the other side of town. NCSY is an amazing program, and Rabbi Katz mentored me a lot."
Recognizing their potential for collaboration, the two organizations entered talks and solidified a partnership agreement whereby all of their programs would be dually branded, funded, and developed. They began by introducing activities for high school students in Southeast Denver, developed "Emtza NCSY" for middle schoolers, and hired a shared youth rabbi, Yonatan Nuszen.
Finally, Aish and NCSY identified the perfect location for a teen center – a townhouse that abuts the parking lot of Cherry Creek High School, with a gate that enables students to drop in after classes or even at lunchtime. The Southeast Chapter House gives middle- and high-schoolers a place to create bonds and deepen Jewish connections.
"Denver is an ideal community for this partnership between two premier organizations," confirmed Rabbi Steven Burg, CEO of Aish HaTorah and former international director of NCSY, "because everyone is able and willing to work together. The Southeast Chapter House is in a perfect location for bringing together Jewish teens for positive social and educational experiences. And Rabbi Nuszen is clearly the right professional."
Nuszen and Ort, who are both innovative educators in Aish's programs for younger children (working closely with JOI directors Rabbi Menachem and Sarah Lehrfield), and Rabbi Katz, who also has connections in the community, created a suite of ongoing activities, including Latte & Learning; "3D" – Dinner, Discussion, and Do ("making a difference together by expressing their Jewish creativity"); Parent-Teen Time; and individual and small-group learning opportunities. The programs have been growing steadily in popularity – and have continued despite physical distancing, thanks to creative adaptations.
"We want to make sure the kids are okay, said Nuszen, "and that they have a way to interact in a healthy and safe way. We're using Zoom a lot. We ask them stimulating questions, hear how they're doing, and teach them about Judaism in a fun way."
Contact Sari Steinberg
SariScribe@gmail.com
(773) 230-8515